Floor Barcode Labels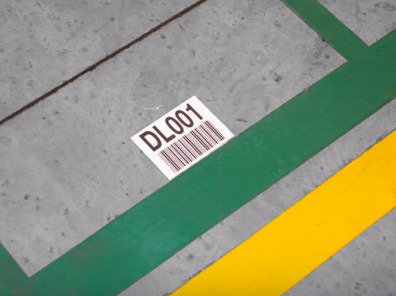 We provide floor label solutions for every application in your business. Choose from our indestructible floor label systems, rack labels, location tags, long-range retro-reflective labels and hanging signs. We design the best labeling solutions and bar code system for your warehouse. The Adhesive-Backed Floor Label Kit saves hours in installation time and expense, and the installation is as easy as peel and stick. Why do you need warehouse bar code labels? Barcode floor tags provide the foundation for an efficient operation.
Efficient navigation
Floor labels make it easy for workers to navigate the facility, cutting down on travel time and traffic congestion in aisles.
Streamlined processes
Floor labels streamline working processes by taking the guesswork or potential human error out of identifying the proper racking locations.